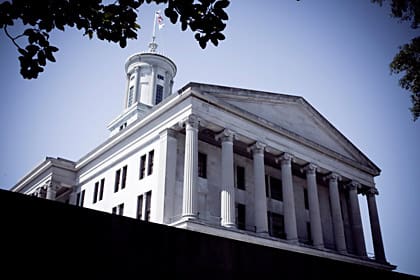 The TNSIA is a non-profit organization dedicated to educating employers, insurers and service providers on workers' compensation issues. Today's business climate is challenging, demanding and ever changing. We pledge to work together to keep our members informed of current workers' compensation issues, including information regarding legislative actions and judicial decisions. Our members are not only self-insured employers, but also insured employers with high deductibles and the many service providers. We encourage information sharing that will help prevent injuries and accidents and help employers reduce their workers' compensation costs.
Averitt Express
Brookdale Senior Living
CCMSI
City of Knoxville
Cracker Barrel Old Country Store, Inc.
ERS, Inc.
ExamWorks Compliance Solutions
General Motors, LLC
Ingram Industries Inc.
International Paper Company
Knox County Law Director's Office
KUB
McKee Foods
Nissan North America
Rogers Group, Inc.
SMS Holdings Corporation
The Pictsweet Company
Tyson Food, Inc.
Vanderbilt Corporate Health Systems
Vanderbilt University
Volkswagen Group of America
Waffle House
Ambassador Service Group
ARETE Consulting LLC
Bardavon Health Innovations
Barricaid
Brentwood Services
Carlisle Medical
Carr Allison
Davies
Eckman Freeman
Employer Risk Services
Fourroux Prosthetics
Gallagher Bassett
Hughston Clinic Orthopaedics
InfoQuest
Leitner, Williams, Dooley & Napolitan, PLLC
Lewis Thomason, P.C.
MedRisk
Pacira BioScience, Inc.
Paradigm
Peterson White, LLP
PMA Management
ReEmployAbility
Rimkus Consulting Group, Inc.
RMC Group
Safety National
Sedgwick
Select Actuarial Services
Smart Casualty Claims
Spicer Rudstrom, PLLC
State of TN – Department of Commerce and Insurance – Captive
Therapy Direct
Wright Rehabilitation Services, Inc.
Our Happy Members
You really can have an influence on workers' compensation laws, regulations and processes.

International Paper

"It has been extremely valuable to be part of a unified voice on behalf of employers."

"We have improved our workers' compensation program from interacting with other employers and learning about their programs and insights."

City of Knoxville

"TNSIA gives our company a voice in critical issues like proposed changes to workers compensation statutes and rules."

Cracker Barrel