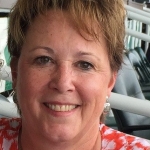 Janet D. Brown
MARRIOTT INTERNATIONAL, INC.
Janet D. Brown is the Senior Director, Risk Management for Marriott Claims Services-Atlanta, Marriott International, Inc. With over 32 years of service at Marriott, Janet started her insurance career at Liberty Mutual Insurance Company in East Orange, N.J. in February 1982. After a brief stint at Liberty as a claims and senior court adjuster, Janet began her career with Marriott as a claim adjuster in the Eastern Region claims office of Marriott in October 1983. She worked through various insurance roles including Claims Supervisor, National Claims Examiner, and Training/Development Manager before transferring to Chicago to manage the 11 state Midwestern states for Marriott managed hotels.
While in Chicago, she was an active member of the Illinois Self-Insurance Association (ISIA) from 1992 until 2015, where she served as President from September 2002 to September 2004 and as a member the Board of Directors for the ISIA, Executive Committee since 1992.
In her current role, she is responsible for management of workers' compensation, auto, and general liability losses for all Marriott managed operations within 7 southeastern states and the Virgin Islands.