Member Spotlight- McKee Foods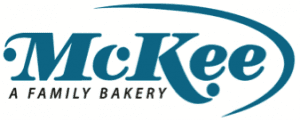 TNSIA Board Member, Micheline Parkey is the Risk Manager for McKee Foods. The Risk Management Team (RMT) is responsible for risk analysis, insurance and claims management of the company's workers' compensation, auto liability, general liability, executive liability and property insurance lines. RMT supports McKee Foods' belief that "A better way … Begins with me," with an emphasis on continual improvement through "Lean Risk Management" initiatives. The team's mission statement is; "Risk Management strives to work together to lower McKee Foods Corporation & Affiliates total cost of risk, while supporting operational excellence through effective planning, data analysis and employee education, ultimately resulting in a healthy workplace and a safe product."
McKee Foods, a family bakery with annual sales of about $1.4 billion, is a privately-held company based in Collegedale, Tenn. The McKee Foods story began during the height of the Great Depression when founder O.D. McKee began selling 5-cent snack cakes from the back of his car. Soon after, he and his wife, Ruth, bought a small bakery on Main Street in Chattanooga, Tenn., using the family car as collateral. Today, the company employs more than 5,700 people in Collegedale, Tenn.; Gentry, Ark.; Stuarts Draft, Va.; and Kingman, Ariz. It creates and produces Little Debbie® baked goods, Drake's® cakes, Sunbelt Bakery® snacks and cereals, Heartland® brands and Fieldstone® Bakery food products.
Employees are the company's most important asset. An atmosphere of understanding, cooperation and mutual trust is fostered at all levels. The work environment also encourages personal development and advancement in order to attract, stimulate and reward outstanding employees. McKee Foods is committed to quality in all aspects of our business — customer satisfaction, employee satisfaction and teamwork, products and service, effective measures and a quest for finding "a better way."
Guiding Values
People
Recognize the value and contribution of each individual and demonstrate concern for the health, safety and well-being of employees and their families.
Integrity
Conduct business ethically, honestly and fairly, and treat everyone with respect.
Responsibility
Accept responsibility for our actions and act responsibly in our jobs and in our dealings with each other, our customers and our communities.
Quality
Satisfy our customers with quality products and services, while providing the highest value.
Productivity
Maximize the use of our resources to maintain profitability and to support continued growth.
Innovation
Use creativity, teamwork and continuous improvement to "find a better way."
Family Statement
The McKee family acknowledges the providence of God in our continued success. We plan to remain privately owned, to continue our growth and to give job security to those who work with us.
Mission Statement
We take pride in working together to provide great tasting snack foods of outstanding value to delight customers throughout all of North America.
Vision Statement
To be the preeminent privately owned snack-food company in North America where employees:
Know they are valued,
Are trusted to make decisions,
Enjoy their work,
Strive for personal growth, and
Work together as a team.
Visit mckeefoods.com for more information.