Member Spotlight- International Paper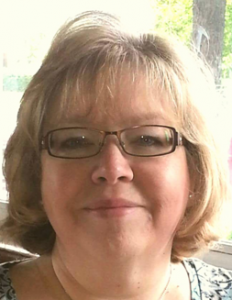 Penny Humphrey, TNSIA Board Member since 2009, is the Administrator, Insurance Programs at International Paper (IP). She has been with IP since 1987, when the corporate offices were moved from New York to Memphis, Tennessee. Memphis is now the global headquarters for IP. She manages IP's self-insured workers' compensation program in more than 35 states and the insured program in 8 states. She is responsible for maintaining the company's self-insured privilege by meeting all state regulatory filing deadlines for annual renewal applications, quarterly assessment filings, management of the programs' collateral portfolio, and claims/financial/payroll reporting. She is accountable for compliance reporting to management and historically achieves at least 95 percent on-time compliance. As a TNSIA Board Member, Penny participates in the monthly conference calls and is an active member of the Conference Committee responsible for organizing the association's annual educational conference.
International Paper Overview
IP is a global leader in packaging, paper and pulp, with manufacturing operations in 24 countries, 55,000 employees and $22.4 billion in net sales.
The company uses renewable resources responsibly to make recyclable products that people depend on every day. IP is unified around shared commitments to strengthen its people and communities, provide solutions for our customers, and ensure the sustainability of the company and our planet.
VISION
To be among the most successful, sustainable and responsible companies in the world.
MISSION
To improve people's lives, the planet, and the company's performance by transforming renewable resources into products people depend on every day.
By investing in and strengthening the business and global workforce, IP demonstrates it can operate safely and sustainably, maintain leadership positions in attractive markets, and generate substantial free cash flow. The most important responsibility is ensuring the safety of employees, contractors and communities. IP is committed to providing a safe work environment, supporting and strengthening its workforce, and developing leaders at all levels. Additionally, 70 percent of energy used in IP operations is generated from renewable, carbon-neutral biomass, 33 percent of the fiber used is Certified Fiber, and 97 percent of pulping chemicals are recovered and reused in the Kraft pulping process.
IP's Businesses
Industrial Packaging: The world's premier manufacturer of containerboard and corrugated packaging focused on safely and sustainably meeting customer needs around the world.
Also includes a North American Recycling business, which recovers, processes and sells corrugated packaging and paper.
Consumer Packaging: A premier producer of high-quality coated paperboard, paper cups, food containers, and lids used for a wide variety of packaging and foodservice applications to meet consumer-driven demand for high-quality, sustainable and innovative products.
Paper & Pulp: The global paper business manufactures a wide variety of uncoated papers for commercial printing, imaging and converting customers to help communicate, advertise, educate and inform.
The pulp business produces fluff pulp used to make absorbent hygiene products for diverse consumers who share a common need for confidence in the quality and convenience of personal hygiene products.
IP's Core Values
Safety
At International Paper, safety is a core value. The safety mantra is clear: follow all of the rules, all of the time. In 2015, 93 percent of IP's global locations operated without a serious injury. The company has seen a 60 percent decrease in total LIFE events since 2010. IP's LIFE program is designed to eliminate serious, life-changing injuries and fatalities. LIFE focuses on recognizing and managing five major safety risks: machine safeguarding, motorized equipment, falls, harmful substances and environments, and driver safety.
IP believes that it succeeds when all employees, contractors and visitors arrive home safely every day.
Employee Engagement – IP values the skills, strengths and perspectives of all. The goal is to create an inclusive culture that attracts and retains the best team members and enables them to learn, grow and contribute to sustainable results. IP knows that engaged employees drive safe operations and improved business results.
Giving – More than an employer, IP is a responsible neighbor, environmental steward, and member of the community. IP mobilizes its people, products and resources to improve the communities where it operates. Focus areas for critical community needs are Health & Wellness, Education, and Hunger and Disaster Relief. In 2015, $15.5 million was given with $3.2 million contributed by employees to IP's signature giving programs and to other company fundraisers. Additionally, employees volunteered more than 44,000 hours.
Environment/Sustainability – Natural resources are crucial to the future of IP and our planet. The company works continuously to reduce our environmental footprint and promote the long-term sustainability of natural capital by ensuring the responsible management of natural resources and improving all aspects of the value chain. The entire business depends on the sustainability of the forests. IP and it's supply chain partners practice and promote responsible forest stewardship.